Celine Dion Bids Farewell to Husband Rene Angeli in Emotional Public Funeral.
Celine Dion led hundreds of mourners in an emotional final farewell to her late husband René Angélil on Friday.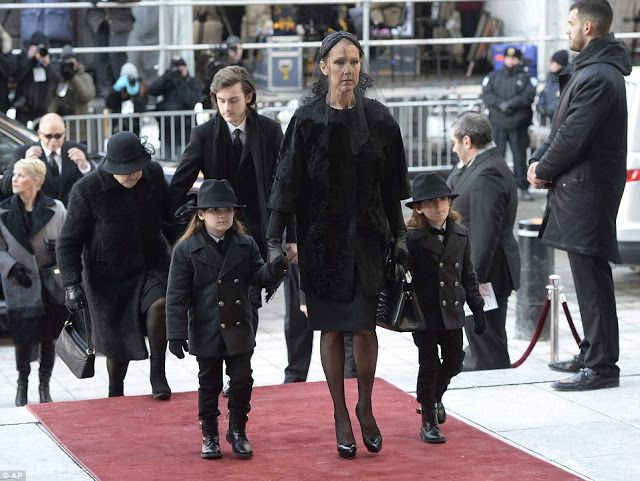 The heartbroken singer was joined by her three children. René Charles, 14, and her twin five-year-old sons Nelson and Eddy. The national funeral took place at the Notre-Dame Basilica in Old Montreal,Canada. A national funeral is the closest a non-politician can get to a state funeral in Canada and is in-part paid for by the government.