As one who presides over the most populous country in Africa, President Muhammadu Buhari is no doubt an influential man. It is not out of place that millions of people within and outside the country might want to get his attention for one favour or the other. Expectedly, not many people will get that needed access to him.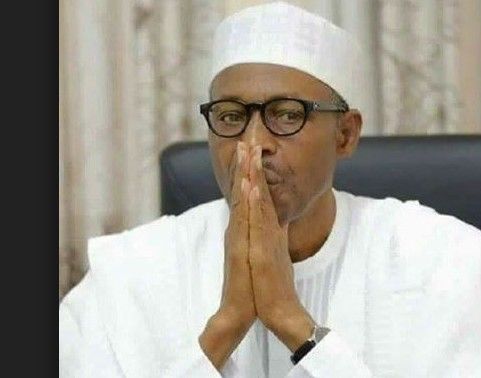 There are, however, a few individuals who are very close to the President and, hence, wield huge influence in their own rights. These are apart from members of his immediate family that consists of the First Lady (sorry, the President's wife), Hajia Aisha Buhari, and the children.
One of the men that can be said to be very close to the President so far is
Vice President Yemi Osinbajo, who currently supervises the nation's economy. Osinbajo is always at the service of the President. He represents him very often both within and outside the country. The relationship between the two top government officials so far is very cordial. In fact, I don't think Osinbajo's loyalty to the President is to be questioned.


Another man that is very close to the President is his Chief of Staff, Abba Kyari. The closeness may be due to the position he currently occupies, but the lesson must not be lost that something must have qualified him for that appointment.

Since his assumption of office, Kyari, who has a trademark of always wearing white 'agbada' and wine cap, has not been far from the President. He is in charge of arranging the President's day-to-day activities. Despite that Kyari's office is a bit far from the President's (about 200metres), the COS can trek that distance to and fro more than six times in a day either to consult with Buhari or attend one meeting or the other.

While making his way to the President's office or back to his office, he will pass through the corridor of the Briefing Room, where journalists always hang out to search for scoops. No matter how busy he is, he will pause a bit to crack jokes with the reporters and quickly leave as fast as possible. Kyari is no doubt one of the President's men. There is no way those who wield influence in the Villa for now will be identified without mentioning Governor Nasir El-Rufai of Kaduna State. I can even state without fear of contradiction that he is so far the most frequent state governor in the Villa. If he is not visiting the President, El-Rufai will be consulting with Vice President Osinbajo. I am aware that he was instrumental to some of the appointments so far made by the President. He wields big influence that is not commensurate to his small stature.

Governor Adams Oshiomhole of Edo State also wields enormous influence in the Villa. He is also a regular visitor, coming closely behind El-Rufai. Most times, after consulting with Buhari, Oshiomhole will brief State House correspondents. His interviews had always been focusing on how officials of the last administration allegedly stole the nation blind.

I will be identifying more President's men in subsequent editions.

by Punch's Olalekan Adetayo